In 1:55 you'll learn…
The embarrassing experience Oprah and I have in common.
How I continue to forgive myself for believing I was not enough.
How I continue to heal when I practice vulnerability.
Begin.
In Oprah's book, "What I Know For Sure," she tells the story about finding a 12-page love letter she wrote when she was 29 to a man she was dating and obsessed with. When she read the letter she said it was so pathetic she didn't recognize herself. So she burned it. "I wanted no written record that I was ever that pitiful and disconnected from myself."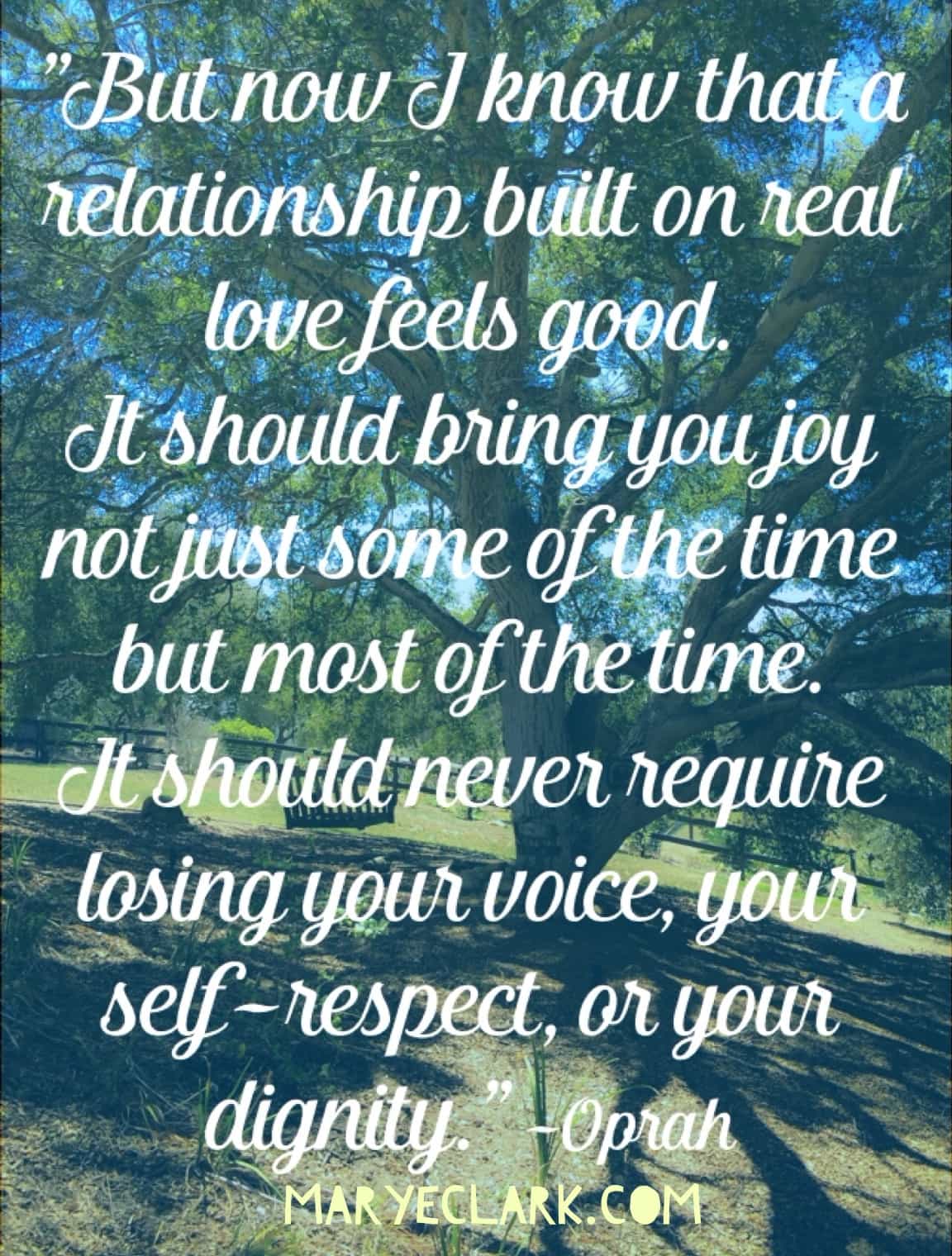 Recently I found a love letter I wrote to my ex-husband (boyfriend at the time, and let's call him Leo to make it easier) a couple years into our relationship, proclaiming I would willingly go through HELL again, my first divorce, if that's what it took to reach HIM.
Ohhhhhh Oprah, I'm right there with you.
The first time I got married I was 18 and pregnant. Two sons and a few years later it was over and the divorce was hell. I hadn't developed a lot of coping skills by the age of 22.
At 44, when Leo and I separated, my point of reference for hell or what I now call rings of fire had expanded. And over the following two years I had multiple points of reference including…
Divorce and mourning the breakup of a family.
The aftermath of my mom's death.
My child's diagnosis with a rare medical condition.
Financial hardships.
Major surgery.
Single-parenting two grieving teenagers.
My life was filled with what seemed like non-stop rings of fire. It felt like I'd barely get through one, and two more would ignite. There were lots of days when I didn't feel like I'd make it to bedtime. And in the early days when I finally got into bed, alcohol was the only thing that could stop my mind from racing so I could fall asleep.
I wrote a love letter this week, very similar to the letter I wrote to Leo years ago.
"…and I would go through all of it, all those fires, all over again,
if that's what it would take to reach YOU."
But this time I wrote the love letter to myself.
Now, I'm the person I'd walk through fire for.
I've learned what it means to step into vulnerability and practice courage.
I've learned how fear of being on my own, worrying what people think and believing I wasn't enough, led to years in an oppressive relationship.
I've learned as I deepen my relationship with God, and practice the lessons from my spiritual teachers, my fears are relieved.
It's time to write yourself a love letter.
What peace do you need to make with your sharpest critic?
What do you need to forgive yourself for?
What encouragement do you need from the person who knows you better than anyone?
What words of acceptance and love would mean more to you than anything?
Write it.
Read it out loud.
Record it and save it on your phone.
And listen to it when you're feeling more fear than love.
If you want help writing your love letter, or you're unsure about the relationship with your Higher Power, or you're not sure how to get from fear and anger to love and peace, then let's talk.
Peace, love and light to you. 🌞
"The time will come when, with elation
you will greet yourself arriving
at your own door, in your own mirror
and each will smile at the other's welcome, and say, sit here. Eat.
You will love again the stranger who was yourself.
Give wine. Give bread. Give back your heart
to itself, to the stranger who has loved you all your life, whom you ignored
for another, who knows you by heart.
Take down the love letters from the bookshelf,
the photographs, the desperate notes,
peel your own image from the mirror.
Sit. Feast on your life."
~Derek Walcott