Fast forward to the Monday after the big Thanksgiving weekend.
How do you want to feel?
Worried? Dreading the long December ahead filled with potlucks, get-togethers, work parties, cookie decorating, busy shopping and decorating days, and homes filled with all your favorite foods.
Or
Holiday Confident? Enjoying the most wonderful time of the year and looking forward to spending time with people you love and care about, and all the wonderful things the season brings!
If you choose HOLIDAY CONFIDENT, then give yourself just 10 minutes to GET CLEAR on your Weight Loss Surgery Thanksgiving Backup Plan!
How to make your to-do list shorter, manageable, and even a little more FUN!

In the podcast, check out what I told my bariatric physician at my first visit!
You know what's been coming up a lot in conversations lately?
The to-do list.
Or should I say, the TOO MUCH to-do list!
"My to-do list takes up all my time. There's no way I can squeeze in any time to take care of myself."
"No wonder I never get anywhere with my weight. My to-do list keeps me so...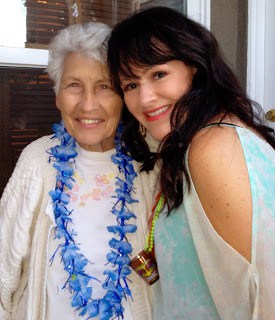 I eventually developed a true love for vegetables after weight loss surgery. Today at Trader Joe's, the celery, Persian cucumbers, kale, spinach, and peppers were calling out, "Take me home with you!"
Written July, 2012, 14 months post-op weight loss surgery
I grew up with parents who loved gardening. Really it was more like farming. They both grew up farming out of necessity during the depression. I heard so many stories about how most everything served at their kitchen tables was grown in their back yards.
In my back yard, we had a huge avocado tree. We also grew...
Hey Weight Loss Surgery Friend! I'm so grateful to be talking about my weight loss surgery story in my book, "Now It's Mary's Turn!" It's been almost a year since it came out and because I have so many new WLS Friends, you may not even know I wrote a book! So please, let me tell you all about it through the VIDEOS below!
If you're preparing for weight loss surgery or had it recently, I hope these stories encourage, inspire and motivate you to plan for life beyond protein shakes, vitamins, and the scale.
If you're further out...